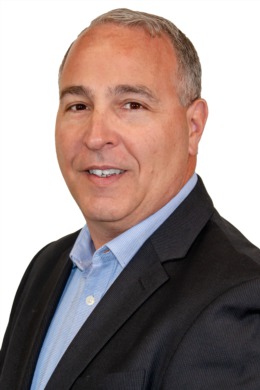 Sales Associate:
SL3473237
I was born and raised in New Jersey.  I am married and have 2 children and 1 grandson.  Purchasing a home can be a stressful situation. I try my very best to make it a enjoyable situation by educating my clients every step of the way.  I am a very motivated professional who looks forward to making your real estate dreams come true.  I am committed to provide the highest level of customer service to clients and agents alike.  I beleive it is more important to develop valuable relationships than to just complete a business transaction. While I realize it is impossible to be perfect, it is still my personal goal to strive for excellence in each transaction.  I beleive that character and integrity are the building blocks for success.  I will be there from the start to the completion of your real estate transaction.  I will educate and explain the whole real estate process so it becomes a parternership between myself and my clients.  If you are looking for an Realtor that will take YOUR best interests in mind and find you the right home for your family, please contact me.  You will not be sorry!  
Testimonials
Joe is the Best! He helped us find our forever home. He is very caring, intelligent, and informative. He truly cares about the people his helping. He understood what we were searching for and helped us find it. Every question was answered promptly. We became friends and family. I highly recommend Joe for anyone's real estate needs!
John and Demetra Fletouris
Joe is very professional and attentive. Always went the extra mile to answer questions or get a problem fixed. We will absolutely work with him again!
Robert Hurst
We were so fortunate to have found Joe Vital before we moved to Florida. He is a super nice man and the hardest working realtor you'll ever meet. When we first met Joe, he explained that his job is more service than sales. He proved that time and again with his thorough knowledge of the local area and market. As our Realtor, he helped us find the right house in the right neighborhood for the right price. He kept in contact with us through the whole process, and worked diligently in making our purchase. The best part about working with Joe was that he was always more focused on answering our questions, giving us good advice, and finding homes that met our needs than he was on closing a deal. In short, he was always on our side working to make our house purchase as simple and successful as possible. In the end he found the property that is perfect for us and we are loving it. We would highly recommend Joe for any of your real estate needs. He treats you like family.
Steve and Linda McClain
By far the best realtor in Florida in my book! He made our experience for an out of state purchase absolutely positive! Joe goes above and beyond and it is clear he is not all about the money. We have made a friend for life. We can't wait to move to Florida permanently and work with Joe again to buy our forever home. You will not go wrong using Joe for your real estate needs! Simply The Best!!!
Bruce and Dawn Weiner
Joe helped me buy a condo near the beach in Florida. I do not live in Florida so buying a house out of state was challenging. He was professional and went the extra mile to help me through the process. He did several virtual walk throughs on condos I ultimately decided not to buy. Once I found a property he had me closed in 30 days! It wasn't an easy close either. He had to negotiate repairs and credits. He made the process seamless! I highly recommend Joe to anyone buying or selling a property.
Melanie Chiorello
More Testimonials