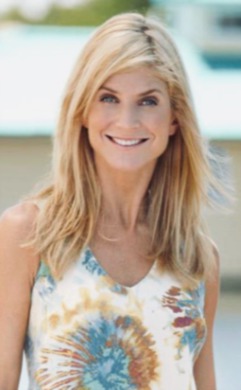 Kara Thoma is a compassionate, knowledgeable, and ambitious Realtor dedicated to helping her clients with all real estate needs. Originally from Toronto, Kara lived in Mexico, The Florida Keys, and Miami before settling down in St. Petersburg and Tampa Bay.  Kara knows first-hand, the complexities of moving & renting;  strict landlords, paying someone else's mortgage, no tax breaks, thin walls/loud neighbors, etc.. These experiences sparked a passion in Kara for helping others meet their housing needs more efficiently. 
A former model, Kara worked at Home Shopping Network for over 15 years before deciding to venture into real estate and pursue her love for the industry. In partnership with her husband Jason, they founded Freithom Development, a real estate construction and investment company. They have built and managed multiple properties in Florida, PA and North Carolina. 
Kara's career is built on a vision of leveraging her vast wealth of industry knowledge, experience, and superior understanding of the local market to provide practical, timely, and impactful housing solutions. Throughout her real estate career, Kara has distinguished herself as an industry leader with an unrelenting focus on ensuring client satisfaction and delivering high-level services with a touch of perfection. Consequently, she has earned recognition among her peers and emerged as an award-winner for her exemplary performance.
Outside of real estate, Kara is a volunteer with community-based organizations to serve those in need. When she has time to herself, she enjoys gardening, riding her bicycle along Bayshore Blvd, spending time with her family, and taking her Teddy out for walks. Reach out to Kara today for reliable, professional advice as you pursue your real estate goals.