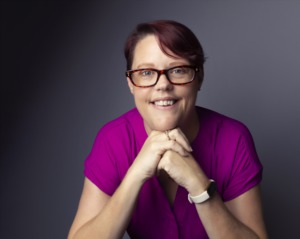 I care. I care a lot. It's kind of my thing.
I am an advocate at heart, and I want you to succeed. Real estate investment is one of the biggest keys to financial independence available, yet many people feel it is out of their reach. It's closer than you think. Are you ready to stop living pay-check to pay-check and start building your personal empire?
That's where I come in, I'm here to help you achieve financial stability to thrive! Think of me as your real estate coach, together we will develop your game plan to get you through the home buying and selling obstacle course and on your way to financial freedom. You have the opportunity to own your own home and to invest in real estate properties that will help you build wealth for the long term. Let's make it happen, you beautiful rule-breaking moths!
Testimonials
From the first walk through of the home we were selling I knew this was going to be a great experience. Kelly handled everything! The photos and listing description of the home we were selling were so good it made me think about staying. Thankfully we had an offer 20k above asking the day we listed and we're under contract by the next morning. Kelly handled a very picky buyer and made it so all we had to do was pack and sign some edocuments. The buying experience was even better. The seller was going by owner which created a lot of extra work for her and quite a few challenges that I didn't even know about until after everything was settled and we had keys in hand. She met inspectors and contractors prior to closing and let us know what was happening but that we didn't need to be present unless we wanted to. Highly recommend!
Jennifer Wright
Kelly is amazing! From initial showing to scheduling inspections to meeting remodelers all the way closing she was a rockstar!
Jennifer Wright
We were first time homebuyers with no clue as far as what we were doing. Kelly talked us through everything and helped us out so much that we were able to get our first home with very very minor setbacks from the bank. I always 100% recommend her to everyone!
Courtney Holderbaum
The absolute best! Kelly was very professional and knowledgeable. She was so patient and caring. She showed us 22 houses before we found the one. I highly recommend her for all of your real estate needs.
Cassey Young
Kelly did a phenomenal job helping us through the process of selling our home. She was very professional and on top of things to make the process smooth and easy!
Lindsay Shannon
More Testimonials