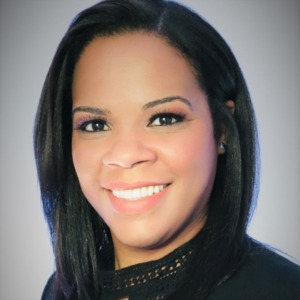 Testimonials
"Working with Ms. Diaz was truly a pleasure. I contacted many realtors to manage my family's out of state property however, after speaking with quite a few realtors it was Ms. Diaz' customer service and willingness to go the extra mile that had us sold.
While we were not ready to start the process immediately, she still gave her time willingly to address all of our concerns and to put things in order without any pressure or confirmation that the listing was indeed hers. There was a great deal of analysis placed on evaluating the market conditions and ensuring that we were abreast so that we would get the optimal value for our home.
She connected us with third parties to address all of our needs so it was an easy decision to hire her as our listing agent. She marketed our home professionally and had it sold in no time. I would definitely use her services again."
Evette Ennis
"My wife and I relocated from the Dallas, TX area to Tampa, FL and we are in debt to Maria for how amazing she is. Maria was essential in us moving to the area. She's professional, knowledgeable at real estate and knowledgeable of the area and she knows how to negotiate. She helped us understand what we are looking for and what area fits our needs. Maria went above and beyond in her communication and was always available to talk. Because of her we found our new home and could not be happier. Maria is also very personable and became more than just a realtor to us she is our friend. We will recommend Maria to everyone we know. We hope this review reaches as many people as possible. Thank you Maria for being amazing at what you do! We are extremely happy with your services and look forward to working with you again in the near future."
Tito Pineiro
"It was a pleasure working with Maria as my realtor. She suggested ideas such as staging, hauling, etc in getting my house prepared for sale.
If I had any questions about the wording in the contract she took time to explain and clarify in order for me to understand it. She called frequently with updates to keep me abreast of what's going on. She went over and beyond what I thought was her responsibilities to assist me with the sale. I really appreciate all her help.
I will highly recommend her to my brother and his wife who are planning to relocate to the Tampa area and to anyone else who express interest in that area.
Thank you so very much Maria."
Ruth Adamson
"Maria was excellent! She was patient, flexible,understanding to my personal situation, she listened diligently to what I was looking for. Most importantly she was very informative every step of the way being that I was a first time home buyer. Maria was very honest and upfront about any and everything I needed or had questions on. She worked diligently and was very efficient in transactions she made sure I didn't go over budget helped me stay realistic to my goals.In the process to finding our new home there were a few hurdles but I wouldn't have known, Maria made sure it was a smooth process/stress free for me. She was the peace to any anxiety that I could have faced if I were going through the process alone Im so greatful for her hard work a diligence. My daughter and I are so pleased, happy and complacent in our new homes. I would recommend Maria as a realtor to anyone. To Maria again thank thank thank you thanks so much for everything."
Yarika Mack
"Maria stayed on top of things! She was professional and responded immediately to all our concerns. There was a hiccup with our closing on the buyers end, but Maria handled it nicely and they were able to close shortly after. We highly recommend this realtor for your next home buy or sell experience."
Carmen Carazo